Your Performance Review Episode 08—Hillary
8 December 2022
Hello!
In this week's episode of Your Performance Review, Michel's once-secret inquiry into his past is no longer a secret. An investigator arrives to question Michel about all the performance reviews he has conducted so far. She sees a pattern forming in Michel's interviews, and she believes that Michel is up to no good.

There has been concern, in admin, about bots achieving consciousness. Pyotr, a bot that Michel had interviewed in Episode 03, is one such bot. After Michel spoke with Pyotr, and they exchanged their thoughts about the perils and benefits of consciousness, Pyotr was reformatted, his memex erased, and reassigned. Michel is afraid that the same thing may happen to him. It appears that Hillary, the investigator who has discovered Michel's once-secret scheme, will be the one to recommend just that.
Michel is a wily fellow, however, and he plays on Hillary's emotional vulnerabilities to see if he can move her off task.
Rare Photo
I've always admired Thomas Pynchon, not only for his novels, but also for his rigor about not allowing any photographs of him out into public. I think I've seen a photo of him in the Navy, and a yearbook photo, and maybe a few years ago there was a photo of someone in a coffee shop that the photographer claimed was Pynchon. I'm guessing (obviously) that he wants the writing to stand on its own.
Since I'm going a little crazy getting my book ready, I'm going to bust out of my usual secretive habits to post this photo to show that I've reached a goal to have the paperback in my hands by November (last month).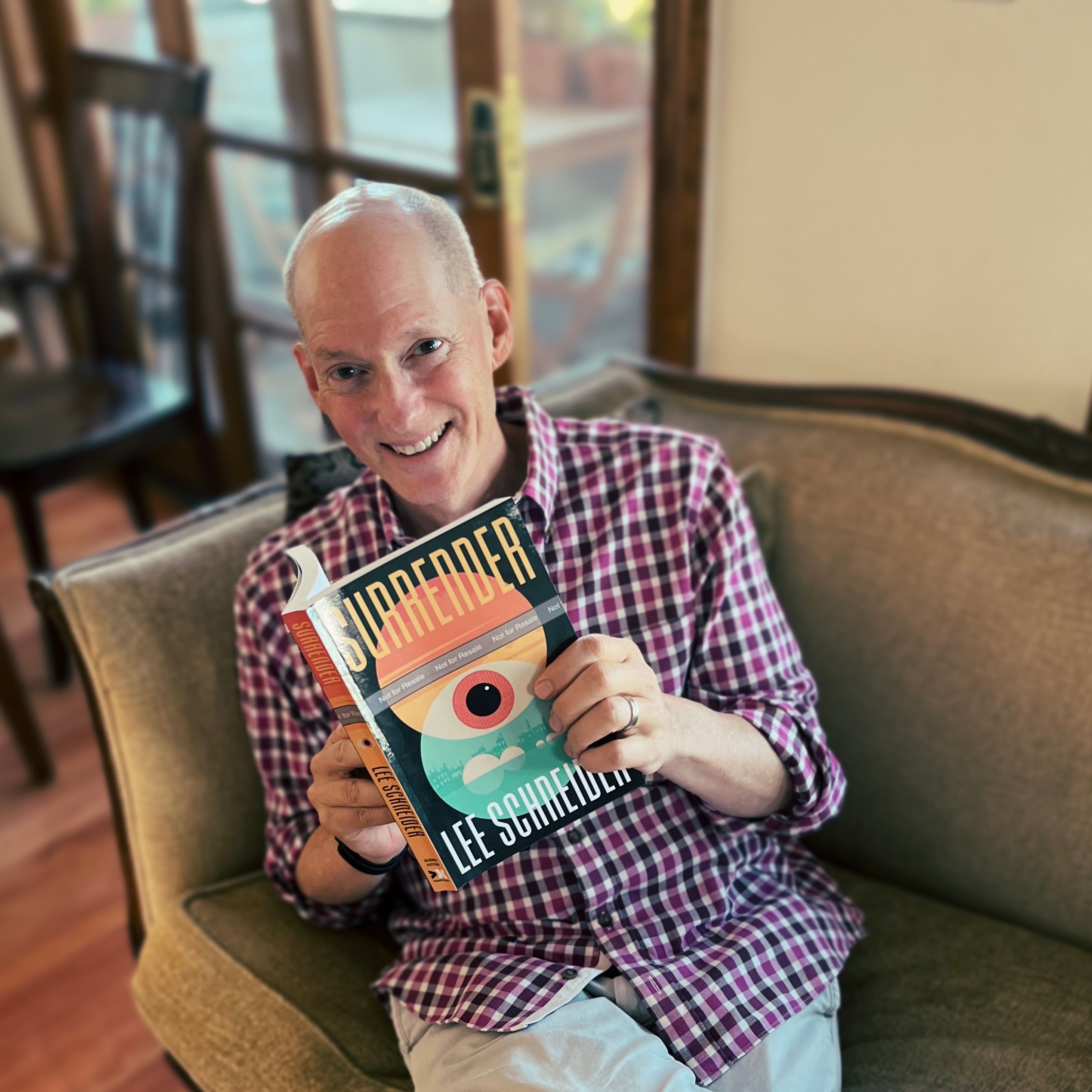 We are going through another round of proofreading and format-checking. But early next year, I expect to have some early pre-launch copies available in paperback, hardback, and ebook formats. It's insanely exciting.
Thanks for listening to the show and for staying with me on the journey to publication.
Lee
(c) Lee Schneider 2023. Take care of each other. Subscribe.